Suggested content:
1/2 day workshop 
What is assertiveness?
your communication style – assertive, aggressive and non-aggressive (passive aggressive)
Understand yourself and why you behave in a certain manner
How to say NO without offending others and /or putting yourself under an obligation
Using confident body language / tone of voice and other tips
Characteristics of being assertive
Practising your new assertive behaviour
Planning your behaviour in both your personal and professional life
Plus as a full day workshop 
Improve your assertiveness by understanding confrontation and challenges (understanding self and others)
Combating the fear of assertiveness
Your charter of rights – what is this and what does it mean?
I statements
Have the confidence to challenge and push back, and ask for what you want without damaging relationships you have with others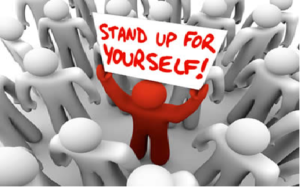 Delivered in-house at your convenience, you decide the date  and the time
Contact Total Focus for a quote
All workshops are interactive with trainer presentation, training exercises, skills practice and role play, group discussion, feedback and evaluation
Takeaway; A toolbox of practical strategies for improving your assertiveness 
As part of Total Focus's unique new blended learning approach, some pre-work may be required.  This gives you the opportunity to use this pre-learning throughout the workshop. Total Focus is happy to issue certificates of attendance for participants.
Complete the enquiry form on the contact us page and Total Focus will be delighted to contact you